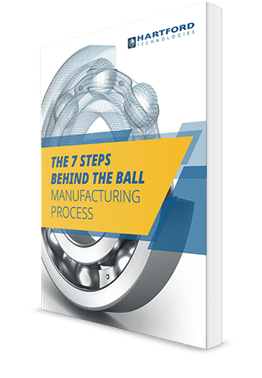 At Hartford, the manufacture of precision balls is a combination of an exacting science, hands on experience, and the most modern facilities for efficient ball production. Only the finest grades of ball wire are used, selected and inspected to Hartford's high standards before the manufacturing process starts. This ebook will explain the standard sequential operations for precision ball manufacturing. Find out more about the precision ball manufacturing process!

Discover:
The 7 Transformation Stages from Raw Material to Precision Ball
The Process Times to Make a Precision Ball
Quality Measures
To recieve this ebook, please tell us a little more about by filling out the form on this page.