Manufacturing never stays still: each year brings innovative technology and new challenges, or opportunities, depending on how you view them. Those who don't keep themselves informed about what's happening risk being left behind. Here's a look at some 2020 manufacturing trends and what they could mean for companies in the business of making products.
1. Risk management in sourcing decisions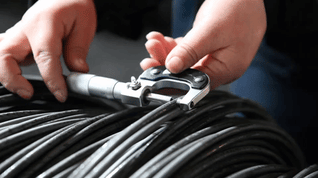 Managers are increasingly aware that they cannot depend on a single low-cost source for components and assemblies. Trade disputes cause pricing/cost uncertainty, so it is important to find a manufacturer that eliminates that risk. In response, there's growing interest in partnering with suppliers capable of manufacturing both close to home and in Asia.

2. Improve Supply Chain Procedures

Machinery manufacturers are thinking about potential supply chain disruptions. It's often natural disasters and geo-political events they have in mind. Earthquakes, virus outbreaks, and wars (military and trade) are top of mind. By improving supply chain procedures and eliminating risk, manufacturers are protecting themselves from potential risks. Any quality manufacturer has all of their IATF & ISO certificates up to date. Certification to IATF 16949 shows a manufacturer operates a well-run test laboratory. Finally, look for those who have adopted Lean manufacturing protocol.

3. Deploying and benefiting from Artificial Intelligence (AI)

AI has featured in "manufacturing trends" lists for several years: now manufacturers want to use it in ways that yield measurable ROI. Inexpensive, Industry 4.0-style sensors and inexpensive connectivity, (perhaps even 5G cellular,) coupled with cloud-based data analytics will yield deeper insights into equipment, manufacturing performance and customer trends. Three areas this will impact are:

Real-time analytics and dashboards – showing performance and deviation from plan as it happens.
Predictive maintenance – reducing downtime, extending Mean Time Between Failures and lowering costs.
Manufacturing process optimization – managing parameters like time, temperature and pressure to ensure consistent quality and output.

4. Stepping up cybersecurity

Networking sensors and devices provides many more potential entry points for malevolent and criminally minded attackers. (The increase in ransomware attacks should concern every business leader.) Inevitably, increased cybersecurity and increased operational technology (OT) risk management will number among the top manufacturing trends of 2020.

Cybersecurity also relates to increased use of cloud computing services. Manufacturers are turning to providers like AWS and Microsoft Azure for both data storage and data analytics. Customer concerns regarding offsite storage of engineering data will need addressing along with the protection of business and commercially sensitive information.,

5. Increased focus on Corporate Social Responsibility

"Net Zero" is a goal many manufacturers are signing up to, and it's not entirely altruistic. Waste reduction is a central tenet of Lean that reduces costs and carbon footprint alike. Well-designed quality control procedures will also reduce waste, especially if they can use emerging Industry 4.0 technologies. "Net Zero" may be prompted by external pressures but it's a trend with internal benefits.
About Hartford Technologies

Without bearings and bearing assemblies from Hartford Technologies many products wouldn't give the smooth, quiet and trouble-free operation that users expect. Hartford manufactures in two continents using specialized and custom-made machines. Extensive use of engineering technology creates innovative, high-performance products and rigorous control quality ensures conformance to requirements. Hartford Technologies takes pride in keeping up with the industries latest trends. Like other successful manufacturers though, Hartford is always striving to improve, and will be watching these manufacturing trends closely. To learn more we invite you to contact us today.